Leadership
Rhonda Hopps, CFA
Executive Director
In her capacity as the Executive Director of The Comer Education Campus, Rhonda provides day-to-day leadership as well as strategic direction for the organization. She works closely with all stakeholders – board members, staff, funders, partners, youth, families, volunteers – to ensure we achieve the mission and directly and positively impact the lives of youth.
Prior to joining Comer in August 2019, Rhonda served as the Chief Growth Officer of Perspectives Charter Schools where she led the planning, financing, and on-time/on-budget construction of a $25mm campus for three of Perspectives' schools. Rhonda previously served as CEO of Perspectives from 2010 through November 2018. Prior to her time at Perspectives she was a Director for Red Mortgage Capital's Chicago, Illinois office. Rhonda has extensive experience in real estate and finance and effectively utilized her structuring and asset-based financing skills during her 11 years as a Senior Portfolio Manager with Allstate Insurance Company. At Allstate, she managed up to $4 billion in private placement, project finance and non-rated municipal investments.
Rhonda received her MBA from the Stanford University Graduate School of Business with a concentration in real estate and finance and her BA from Northwestern University with dual majors in math and economics. She is a 1998 Leadership Greater Chicago Fellow and has earned the Chartered Financial Analyst designation. She has extensive for profit and not for profit board experience, previously serving on the boards of Clune Construction Company, Perspectives Charter Schools, The Illinois Network of Charter Schools (INCS), LEARN Charter Schools, National Louis University, Mercy Housing Lakefront (chaired the Finance Committee), and IFF (Board Chair)."
Dr. Kendall Martin
CHIEF IMPACT OFFICER
In his capacity as the Chief Impact Officer, Dr. Martin leads the day-to-day oversight and management of all programming, services, and program-related operations at the Gary Comer Youth Center on the Comer Education Campus. Kendall is a mission-driven leader with extensive experience in steering nonprofit organizations to achieve positive outcomes, value diversity, and drive organizational change. Professional colleagues describe him as a collaborative leader with an appreciation and respect for individuals' expertise and skill.

Before joining Comer, Dr. Martin was the Chief Program Officer for North Lawndale Employment Network. Before joining NLEN, Kendall served as an executive leader for Communities In Schools and Boys & Girls Clubs, and as an educational consultant for various school districts in Northwest Indiana. Kendall and his wife created the Martin Family Promise Scholarship, in which they award two graduating seniors from their hometown of Gary, Indiana with a scholarship to help ensure their transitional expenses to attend college. Dr. Martin received his undergraduate degree from the University of Southern Indiana, a master's degree from Indiana Wesleyan University, and a doctorate from Capella University.
Remington Price
Director of Programs
Remington joined the organization in 2017, bringing her unique background in education, athletics, and culinary arts to develop robust culinary arts and nutrition programming. In the Summer of 2020, Remington spearheaded the launch of the self-sponsored operation of the Child and Adult Care Food Program and the Summer Food Service Program, allowing the Culinary Department to fully prepare and serve meals to the youth of the Comer Education Campus free of charge and using GCYC-grown produce. Remington earned a degree in Art and Education from UC Berkeley and attended culinary school at Le Cordon Bleu in San Francisco. Prior to her arrival at the Center, she honed her skills in several respected restaurants in San Francisco and Chicago.
Fredricka Holloway
Director of Youth Opportunities
Entrepreneur, director, youth development professional, web developer, programmer, engineer, educator, and mentor are just a few roles that describe Fredricka Holloway' vast experience.

From 2003 to 2013, Ms. Holloway was the owner of her own marketing and technology consulting firm, Innovatec Services, LLC. In 2005, she launched a 501c(3) non-profit organization, InnovaTeen that worked with underserved youth ages 13 - 18 offering programs teaching computer technology, career development, and life skills.

Serving as the Executive Director and an instructor, Ms. Holloway partnered with various organizations including the Chicago Park District, After School Matters, the Gary Comer Youth Center, various Chicago Public Schools, and more to provide value-added programs to the community youth.

A 14-year triathlete, she worked at the Calumet Memorial Park District, as the Fitness Manager, Community Engagement Center Manager, and Race Director. Having previously partnered with the Gary Comer Youth Center for 8 years, from 2013 – 2015, Ms. Holloway served as the organization's Program Coordinator. Ms. Holloway's passion for youth & community-led her back to the Gary Comer Youth Center, where from 2018 she advanced from the Youth Employment Manager to now serving in the role of Director of Youth Opportunities.
Sheila Brooks
Controller
Sheila is the controller and has over 20 years experience in the financial industry. She is currently responsible for the financial management of the organization and supporting all fiscal matters as they relate to budget management, grant compliance and oversight, and financial analysis. Prior to joining Comer in 2021, she was the Chief Financial Officer at Instituto del Progreso Latino. Before joining Instituto, Sheila spent over 7 years at Legal Aid Chicago in a variety of finance roles, most recently as Comptroller. Sheila received her undergraduate degree in accounting from Chicago State University and her master's degree in accounting from DeVry University.
Board
Monica Carney
Board Member
Monica Carney is an accomplished marketing strategist and business leader, with significant experience in brand repositioning, innovation strategy, and business strategy. Currently, she leads the Marketing team for U.S. Wealth Management at BMO Harris Bank, N.A. Prior to this role, Monica spent over 5 years leading the Depository line of business at a Chicago-based community bank. Previously, she spent 15+ years in the consumer products industry, most recently as the Director of Marketing and Innovation for The Kellogg Company, leading channel marketing and innovation for the club channel. She has spent time in her career with industry leaders as Procter and Gamble and Pepsico and led her own marketing consultancy for over 2 years.
She is a recognized coach and educator, who has guest lectured at the University of Illinois, Notre Dame University and the University of Michigan. She also served as a Marketing coach for community-based entrepreneurship courses. She is also a recognized civic leader, as she was a 2015 Fellow in Leadership Greater Chicago, an experiential program that brings together Chicago's business, public and civic leaders. She serves on the Board of Directors of the Chicago Children's Choir, of which she is also an alumna. She holds a B.A. from the University of Illinois, and an MBA from the University of Michigan.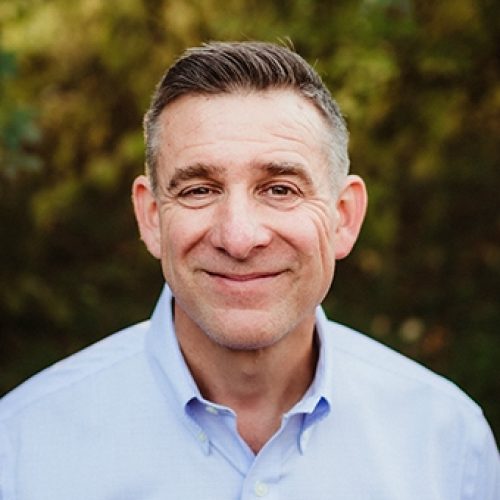 Guy B. Comer
Board Member
Guy Comer is Chair of the Comer Science and Education Foundation (CSEF), a part of the Comer Family Foundation (CFF). CFF is a nonprofit organization based in Chicago with three areas of focus: inner-city education reform and community development; health care for the underserved; and climate change research, technology, and fieldwork.
Guy's work centers on improving education and the lives of children in Chicago's Grand Crossing neighborhood, the South Side community in which his late father was raised. Guy's primary responsibilities include overseeing operations of the Gary Comer Youth Center, a facility that provides after-school alternatives for children from Grand Crossing. The Youth Center also offers adjunct classrooms, gymnasium and auditorium space for the neighboring high school, Gary Comer College Prep (GCCP), a Noble Street Charter School, which opened in 2008. Guy manages the relationship among the Youth Center staff, GCCP administration, community leaders as well as city officials. In addition, Guy was involved in the development of Revere Way, a comprehensive community revitalization project offering affordable, fine-quality homes to area residents. He was instrumental in negotiating the first Chicago Public Library branch to open in the Grand Crossing neighborhood.
Guy also is a partner in GCI, an investment company that funds start-up businesses. Prior to his appointment at CSEF, Guy was a commercial airline pilot with American Trans Air for five years. For several years he owned and operated Pond Air, a small, Wisconsin-based regional air carrier. Early in his flying career Guy worked as a bush and freight pilot based in Alaska as well as taught flight school in Ft. Lauderdale, Florida. He graduated with a B.A. in English Literature from the University of California-Santa Barbara in 1993.
Guy is a member of the Racquet Club of Chicago, Saddle and Cycle Club, Mid America Club, and Chicago Yacht Club. In Wisconsin, he is a member of the Madison Club and Bishops Bay Club.
Guy enjoys volunteering his time to help educate and mentor inner-city youth. In his spare time, he also is an avid sailor and runner who has completed three ultra-marathons. He and his wife Courtney have three children and reside in Middleton, Wisconsin.
Mark Grossmann
Board Member
For nearly 25 years, Mark Grossmann has guided clients through critical transactions, helping their business grow while overseeing blockbuster transactions. Mark has been a lead attorney in some of the largest M&A deals. As a longtime partner at the Chicago-based law firm Katten Muchin Rosenman, Mark develops and guides key business relationships for the firm.
Mark works closely with former Chicago Mayor Richard M. Daley, an of counsel attorney at Katten. They have traveled together for business throughout the US and China, where Daley is highly regarded for working as mayor to strengthen business and cultural ties between that country and Chicago.
A married father of two teenagers, Mark was the 2018 recipient of the Midwest Anti-Defamation League Torch of Liberty Award, honoring his "exceptional commitment to diversity, equality, and justice."
Greg Mooney
Board Chair
Greg Mooney is the President of the Comer Science & Education Foundation. In addition, Greg serves as Board Chair of the Comer Education Campus and is the founding President/Board Chair of Network for Young Adult Success, a new entity focused on supporting students and young adults in post-secondary success. Previously, he served as the founding Executive Director of the Comer Education Campus where he oversaw all aspects of the dynamic relationship between the Gary Comer Youth Center, Gary Comer College Prep, Gary Comer Middle School, the college success initiative UtmostU, and various community development partnerships.
Greg began his career as a junior high school teacher and coach on Chicago's South Side. Prior to joining the Comer Science & Education Foundation in 2002, Greg served as Executive Director of the Inner-City Teaching Corps, where he helped to launch the first alternative teacher certification program in the State of Illinois. He also served as Vice President of 21st Century Urban Schools, assisting with the founding of Alain Locke Charter Academy on Chicago's West Side.
A summa cum laude graduate of Villanova University, Greg received a Master of Business Administration from the Kellogg School of Management at Northwestern University. Greg has served on the boards of Catalyst Charter Schools, Leadership Greater Chicago, Cook County Justice for Children, the Frances Xavier Warde School, Catholic Network of Volunteer Service, and Gary Comer College Prep, LLC. In addition, he has served on leadership committees for Future Leaders of Chicago, the Greater Chatham Initiative, and St. Malachy School.
Charles Whitaker
Board Member
Charles Whitaker is a Professor and Dean at the Medill School of Journalism, Media, Integrated Marketing and Communications, at Northwestern University.
Dean Whitaker has taught at Medill since 1992. Before joining the Medill faculty, he was a senior editor at Ebony magazine where he covered a wide range of International, cultural, social and political issues, including the two U.S. presidential campaigns of the Rev. Jesse Jackson, the election of South African President Nelson Mandela, the installation of the first black members of the British Parliament, and living conditions in the impoverished favelas of Brazil.
Whitaker earned bachelor's and master's degrees from Medill. Following his graduation, he became a staff writer for The Miami Herald then moved on to become an enterprise feature writer and deputy features editor for The Louisville Times. His work has appeared in the Chicago Tribune, The Chicago Sun-Times, Chicago Magazine, Jet Magazine, Essence Magazine, The Philadelphia Inquirer, The Saturday Evening Post, Chicago Parent magazine, and Folio, the magazine of the magazine industry.
Whitaker serves on multiple community and journalism-related boards, including The Center for Public Integrity, The Carnegie-Knight Association of Deans, and the American Society of Magazine Editors. He is a judge for the National Magazine Awards and serves as an adviser on issues of diversity and inclusion for the Magazine Publishers of America. He has authored four statistical analyses examining the hiring of women and minorities in the magazine industry and is the co-author of a textbook on magazine writing and another on the cultural influence of magazines in the 20th century.
Currently, Whitaker is a candidate for a Ph.D. in human development and social policy in Northwestern's School of Education and Social Policy.
Telisa Yancy
Board Member
Telisa was named Chief Operating Officer of American Family in 2019. She has primary accountability for the Personal, Commercial-Farm/Ranch, and Life lines of business, as well as Sales and Claims operations. She joined American Family in 2009 as Advertising Director in the Marketing Division and was promoted to Vice President of Marketing in 2013. Telisa was named Chief Marketing Officer in 2016.
In her marketing roles, Telisa oversaw all branding, marketing and advertising activities for the company, including launching the award-winning "Dreams" campaign in 2011 and its numerous extensions. She also introduced the concept of inspirational brand ambassadors to serve as "dream champions:'
Prior to joining American Family, she served in sales, marketing and general-management leadership positions at several companies, including Ford Motor Co. and Burger King. In 2016, Telisa was named to the prestigious EBONY POWER 100 list. She also earned spots on Savoy magazine's 2014, 2016 and 2018 list of Top 100 Most Influential Blacks in Corporate America, and Top Influential Women in Corporate America. Telisa was appointed to the board of directors for National Public Radio (NPR) in 2019.
Telisa is a graduate of the University of Illinois and earned an MBA from Northwestern University's Kellogg Graduate School of Business.
Elizabeth "Betsy" Young
Board Member
Ms. Young is an experienced financial professional dedicated to helping nonprofit organizations excel. In retirement, her pro bono work focuses on financial sustainability, enhancing organizational effectiveness, implementing new strategic initiatives and capacity building.
After starting her career as a CPA performing audits, Ms. Young spent more than 25 years in asset and portfolio management, specializing in the project financing of industrial assets, especially renewable energy (wind and solar) and other independent energy facilities. In addition to advising, originating and structuring financings, Ms. Young managed portfolio investments in operating assets, having responsibility for designing and implementing processes and procedures to support organizational growth. Prior to her retirement, Ms. Young spent two years as the Chief Financial Officer of Perspectives Charter Schools, a network of open enrollment public schools serving nearly 2,000 students in grades 6 through 12, with a staff of 250.
Ms. Young is a partner with Social Venture Partners Chicago, a partnership of philanthropically-minded individuals. SVP Chicago applies a venture-capital-like approach to funding, magnifying the impact of monetary grants by engaging partners in capacity building projects in support of each nonprofit's mission. Ms. Young is also Treasurer of the Board of Chicago Tech Academy, a contract high school on the near Southwest side of Chicago which uses project-based curriculum to educate entrepreneurial minded students and ultimately help increase the representation of minorities in the tech industry. In addition, she enjoys participating in the University of Chicago Booth Alumni NonProfit Consultants' (BANC) projects, providing pro bono strategy, planning and advisory services.
One of Ms. Young's proudest pro-bono accomplishments is as the board advisor to a newly formed community utility in Illinois. For the Lost Lake Utility District, she facilitated the successful acquisition of water and wastewater facilities, including conducting all due diligence, raising bond financing and negotiating a multi-year compliance waiver with the Illinois EPA. This secured the community's only source of water and wastewater treatment and the facilities have remained community owned and operated for more than 15 years.
A firm believer in continuous education, Ms. Young is a proud Alumna of both Northern Illinois University (B.S. Accountancy and Computer Science) and University of Chicago (MBA with honors). She is a Chartered Financial Analyst (CFA) and has previously served in various capacities with the CFA Society of Chicago, including as Board member and Treasurer. Ms. Young also holds a professional certificate from Northwestern University in Philanthropy and Nonprofit Organizations.
---
Site Credits