At Comer Education Campus, we're creating a more joyful world where the leaders of tomorrow are holistically nurtured to explore their creativity, possibility, and wonder.

Comer Education Campus supports youth power, equity, and possibility through holistic schooling, career exploration, personal and professional enrichment, and expansive learning opportunities.
To learn more about our youth center, programming and impact visit garycomeryouthcenter.org

The Campus
We believe young people in our communities deserve every opportunity to explore their passions, talents, and potential for greatness. Comer Education Campus works with diverse and committed partners who share these beliefs, embracing and emboldening the wonders of youth. Together, we create pathways for youth to venture courageously into global citizenship, fostering a future of joy, safety, and community power.

The Gary Comer Youth Center is where young people sharpen their skills for college and for impactful, transformative careers that shape their communities and the world. We support youth in becoming their own success story.
Visit Site →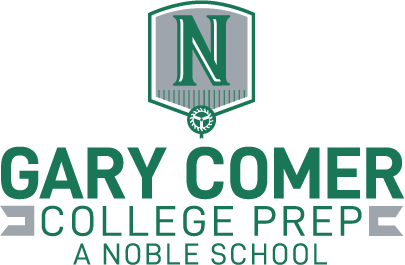 Gary Comer College Prep fosters an ecosystem of collegiate and professional readiness. The goal of Gary Comer College Prep is to ensure that after high school, our young people can walk onto any college campus with the utmost confidence, preparedness, and a willingness to become leaders in their classrooms and communities.
Visit Site →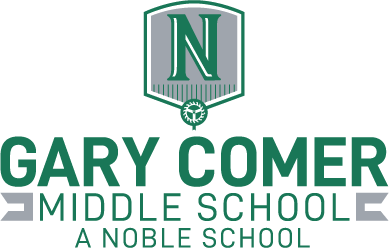 Gary Comer College Prep Middle School is where the road to collegiate success begins for our scholars. Gary Comer College Prep Middle School is fully equipped to prepare middle school scholars for their scholastic journeys with full academic support while beginning the exciting process of nourishing each student's unique collegiate fascinations.
Visit Site →
As a first-generation college student, I am setting the standard for success for my younger brother and sister. I push myself because I have people looking up to me.
—Markese Malone, University of Wisconsin-Madison '22
This place is a sanctuary. This is a place where I can come and be myself.
—Miracle Burres, University of Illinois Urbana-Champaign '24
Seeing what Comer is doing for the Greater Grand Crossing area is just so awe-inspiring, and it really makes me feel like that I can also add and contribute and help progress this community.
—Oluwaseyi Olaleye, Stanford University, '20; Comer Crops Hydroponics Leader; MHUB
I was asked recently what is the greatest lesson I gained from Comer and it is simple: to have audacious ambitions for the future.
—Topel A. Wright, Loyola University '09; Risk Management, CIBC BANK USA
The people at GCYC have been so impactful. Their guidance, encouragement and care have created an environment where we can grow and discover who we are.
—Emely Basora, Gary Comer Youth Center Member
Going to Comer gave them guidance, structure, and people to lean on. If my kids needed advisors or someone to talk to after school, they had that.
—Marvin Irby, Parent of Three Comer Alumnae
They always asked how I was doing and how my classes were going. It was like a voice in the back of my head saying, 'You can do it, Jermaine. You can graduate. You're doing a great job. Keep going!'
—Jermaine Walls, University of Miami, '17; Dental Assistant at Dentologie
My success means everything to my family. I work hard every day so one day I can give my community the resources Comer has offered me. I want to be an agent of change.
—Busayo Adebayo, University of Illinois Urbana-Champaign '20; Data Analyst Fellow Medical Home Network
Togetherness is important to me because it helps communities thrive.
reflecting on the meaning of resilience and togetherness.
—Nina West, University of Illinois Urbana-Champaign '22
You have to know you are able to go out there and make change no matter how small it is. If you are able to impact just one person's life, that can lead to many because it can become a chain reaction.
—Dashay Berry-Purnell, University of Dayton, '16; Operations Coordinator, Teach for America
My lifetime goal is being a leader who speaks up and changes policy to further justice. That would be one way that I can leave my mark.
—Arnesia Banks, Boston College '16; Banks UX Consulting LLC
People that want to do better and promote good change give me hope. Those people are everywhere and they have aspirations too.
—DeShawn Armistead, Connecticut College, '16; Account Executive at 4Degrees
As long as I know that people still believe in me, I feel like I can have that energy and push to stay focused and work hard and try to be in the film industry.
—De'Andre Armstrong, University of San Francisco, '16; Freelance Videographer & Editor
Comer was my second home -- where I gained my first summer job, first internship, first scholarship, first mentor, and overall helped shape me as a man.
—Daniel Johnson, University of Illinois Urbana-Champaign '19 '22 (Masters), Account Manager at Google